Gotcha Traps provide Black Trakka cards and tunnels to monitor predators and at risk species sanctuaries all over New Zealand. Here are some of the projects that are using them.

The Brook Waimārama Sanctuary with 700 ha is the largest fenced Sanctuary in the South Island. The Sanctuary contains a network of about 3000 trapping and tracking devices, of which about 2000 are tracking tunnels. Tracking is an important part of the Sanctuary's biosecurity as it helps us to detect rats. We also use tracking cards for our monthly Mouse Surveys to monitor the development and fluctuation of the mouse population.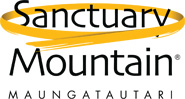 Pest Monitoring is a vital part of keeping Maungatautari pest-free. We need to detect any invaders and remove them before they can do too much damage to our native species or re-establish themselves within the sanctuary.
Tracking cards are one of the main tools we use for pest monitoring; these are very effective at detecting rodents in particular and can be used cost-effectively at a high density.
At Sanctuary Mountain Maungatautari, we have over 2,000 tracking tunnels in which we place Black Trakka tracking cards by Gotcha Traps NZ Pest Monitoring and Control. Our perimeter and sub-enclosures are monitored monthly and we monitor our interior main mountain lines quarterly.
We monitor to detect occasional individual incursions as we are a pest-free project; however, even pest control projects should monitor as this is how you know how effective your pest control is and what's still left out there to trap!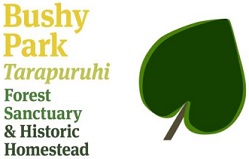 Bushy Park Tarapuruhi located 25km north of Whanganui, is an 89-hectare forest sanctuary protected by a 4.7km predator proof fence. Pest monitoring uses a permanent 50m x 50m grid of well over 500 tracking tunnels that covers the entire sanctuary, providing a network that is key to our biosecurity programme and maintaining protection for this mature lowland forest. The tracking tunnels help us ensure we continue to be rat free and assist us in monitoring the existing mouse population to keep it as low as possible. In addition to using them for rodent audits, at times we use the tunnels to deploy wired-in baits with the pre inked tracking card below to control mouse numbers and check who is eating the baits.
Additionally, we had a recent Masters student complete her research on goldstripe gecko at Bushy Park Tarapuruhi, using tracking cards with tinned pear as lure, inside tubes placed in likely habitat such as harakeke and epiphytic astelias. The pre inked cards provided plentiful goldstripe gecko prints, which were discernable from the forest gecko and skink prints.
The tracking tunnels and cards are also used regularly as an educational too for onsite visitors, including large numbers of school groups, helping us inspire and educate the wider community.

The Rotokare Sanctuary, 12km east of Eltham, South Taranaki, is a 230ha forested hill-country catchment, surrounded by an 8.2km pest-proof fence. Rotokare is possibly the largest essentially mouse-free area in mainland Aotearoa, which is only possible through a robust biosecurity program and significant effort by a dedicated team of volunteers, staff and our community.
A suite of monitoring and management tools are used to keep Rotokare pest free. Tracking cards are an important part of Rotokare's routine biosecurity monitoring and swift incursion response, with 1600 tracking devices surveyed regularly across the reserve (with a dormant grid of an additional 700 devices for emergency response) to detect any pest presence, allowing us to best focus or control efforts as needed.
Tracking cards are used as part of our education program, introducing tamariki to the hidden creatures living in the forest, and encouraging them to become 'pest detectives' in their schools and backyards.
Tracking cards also are a helpful biodiversity monitoring tool with skinks, geckoes and frogs routinely being detected during tracking card audits.